18 Website Myths You Should Avoid
When designing a website, there is no simple right or wrong answer for most questions.  What is important is to have a well-integrated design that helps customers make decisions.  Your website should be well thought out, well-executed, and tested. 
MYTH 1 – With a website, I can sell my product or service to everybody.
Let me tell you a short story.
I had someone ask for some help after the pandemic shut down her means to sell her products. She built a wonderful website but was not getting any sales. She was stumped. Others were telling her to go to social media. Some said paid ads.
The problem was her audience was too broad. She was trying to reach the same audience that visited her fair booth, but these people would never find her. She never kept an email list, so she could not email them to let them know where they could find her now.
My advice was to pick a specific market and go after that market any way she could. She needed to purposefully find where they are and call, email, and mail these people.
They are not going to find her without some work on her end. Social media would take too long, and paid ads can get very expensive since her products were very competitive. (She was competing with companies like Etsy and Amazon.)
Plain and simple, you cannot build a website and attract everyone.
Be Unique!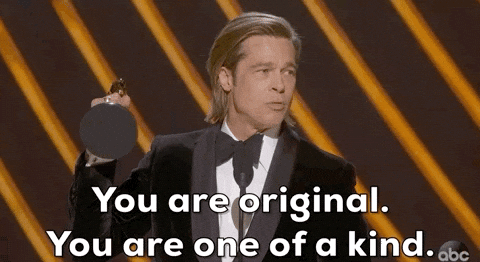 This ordinariness is a surefire way to fail and attract no one. I'm not saying you need to niche down, but you do need to get super clear on your customer's problems and how you are their solution.
In the case of the example above, she found that interior designers would be looking for her products since they were handmade and unique enough. Her next step was actively updating her website so the copy showed how her products could help interior designers improve their home designs.
Your website should focus on your user's pain points and how your business will solve them.  Generalization will not work; you must pick a target and market to them or target no one.
While your market will be similar, they will all have their perspective and experience your website differently. We all are in love with our websites, but if your target customer doesn't take a moment even to know who you are – it won't matter.
MYTH 2 – If I build it, they will come.
Wrong! You can build a great website, but you will still have to show them the way.  Set them on the right path to get the information, products, or service they need.  Your website won't make a significant splash on the world wide web without work and time. You should launch your website with the initial focus on building relationships so that you can garner income over time. 
Learn more about how to get your website to work for you and your customers.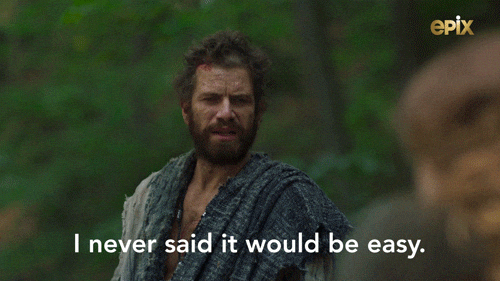 MYTH 3 – Once they visit my website, they are going to call me right away!
Once your website launches, know that you have merely taken the first step. You must then begin the work of gaining their trust and making them comfortable with your business before they will decide to commit to you.
An effective website design agency knows how to ensure this journey is seamless.
I always find it a little funny that some customers refuse to move a website live without it being perfect. They believe that once they go live, this massive audience will show up.
Iteration is the key here. The first iteration of your website usually will not send an immediate spike in traffic. If anything, it might decline. Learn and apply changes frequently.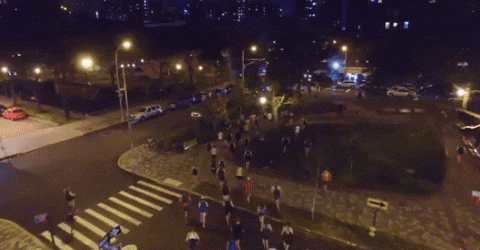 MYTH 4 – I should include every service and product I have.
Let's start with that first misconception – while customers believe that they want every choice available laid out for them, often this leads to indecision.  When you throw out too much information and too many options, you may overload your prospect. It makes them work too hard to do business with you and delays decision-making. Keep your websites' services or product page simple.
Before you sit down to create your website outline of pages, ensure that you answer the crucial question; 'How am I solving my customer's problem?'
Simplicity is key. Yes, you should provide enough information to show that you can solve your prospect's problems and help them purchase from you. Attention-grabbing is fine when done in moderation.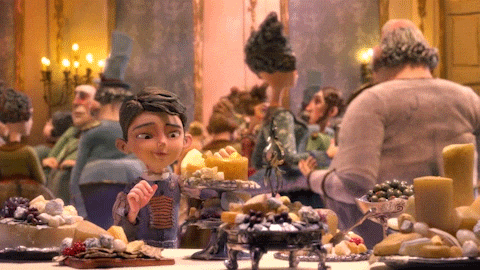 MYTH 5 – A long list of services in my navigation shows the breadth of my company.
If your navigation page is a vast and unorganized list of services, this can overwhelm your customers, and you run the risk that they won't see some of those services. Your website should stick to a simple structure with a concise main navigation menu.
If you have a complicated or large website, you'll need to create a navigation that breaks down into categories with filters.
Try not to let your customers endlessly search for the answer.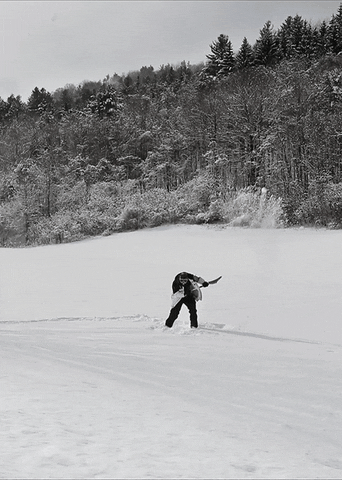 MYTH 6 – The homepage is the most important page
Users view those lower-level web pages more often than your homepage.  It may be where some visitors start, but it isn't the one that matters most to your visitors or Google.  When you search a term or phrase, you just hit the search result that pops up often that one of those lower-level pages ends up being your entry point into a website.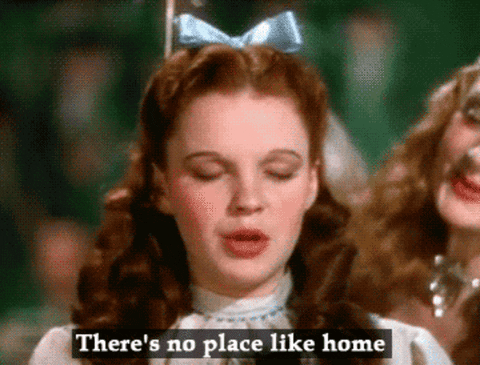 MYTH 7 – The cooler stuff I have, the more likely customers will stay on my website.
I like animation and that cool effect where it looks like the screen moves in the background as you scroll.
I get it. Really, I do.
But that "cool stuff" you're planning to add to your website can distract your users from your primary message. Your website can have animations and clever design features but just be sure it's done in a way that adds interest rather than diverts users.
MYTH 8 – I don't need to take company photos.
Stock photos are used by companies every day.  But to build trust, you must use your personality and company culture. That means using as little stock photography as possible. Your web designer will love you, I swear if you can provide a good set of photos of your company and about your company.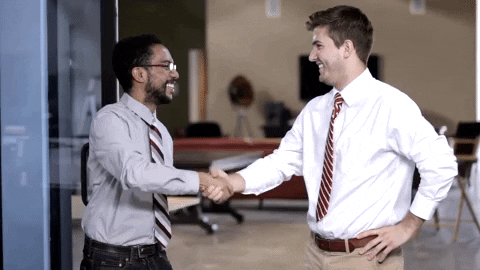 MYTH 9 – Once I build it, I no longer have to touch it.
When you build your website, your images will become outdated, links will break, and content becomes stale at some point.
For broken links, think about what happens when the user clicks on one of those links. You risk giving your users the wrong impression.
They may have been interested in learning more about your business, but your link to a random page that no longer exists leaves your users lost and confused.
If you've removed images without realizing your team placed them on other sections of the website, that shows sloppy work, which, again, can be a reflection on your brand.
Even worse, outdated images! I've worked on websites over 20 years old, and believe me, it's a problem. Photos showing staff who no longer work for you or from 10 years ago do not show your company in the best light.
Remember that trust is earned on a website through photos and copy. Errors can break that trust.
Let's not forget that the modern internet landscape is riddled with bad actors doing bad things. If you don't regularly update your website's security, you'll leave your website vulnerable.
This is where website maintenance becomes vital.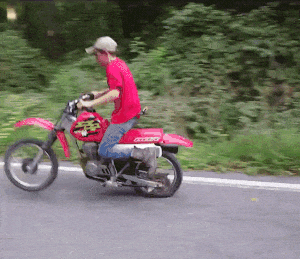 MYTH 10 – I can copy my competitor's website.
There's a fine line between knowing information about your competitors and looking to them for inspiration.
Do not copy their websites, solutions, or promotions. The goal should be to set yourself apart from them to increase website leads and get more coverage.
Most importantly, your customers will notice if you copied content from your competitors too. That will reflect poorly on your brand.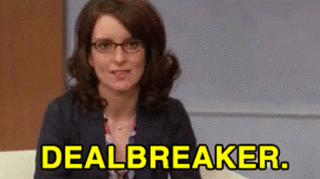 MYTH 11 – Using jargon shows that I am an expert.
Jargon is the act of "obscure and often pretentious language marked by unnecessarily long words."
Filling your website with jargon may confuse your prospects, and muddled can take away from your credibility instead of complementing it. 
If you are writing a construction article targeted at other contractors, then go for it. Add that jargon like 'draw schedules' and 'leach fields.'
But, for the most part, your website is a sales tool designed to sell to your target market, who may not be other experts. Mostly, they come to you as professionals and are unfamiliar with all of the terminologies you know. If jargon makes your website more complicated, it defeats the original purpose.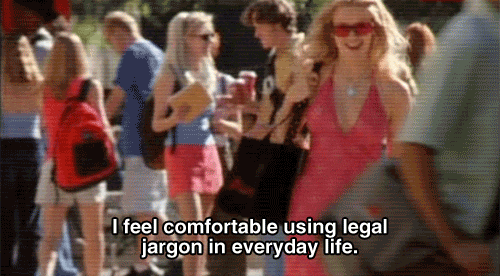 MYTH 12 – Everyone looks at your website the same.
Every one of your user's perspectives will depend on their stage of the buying journey and their specific problems. If they are in the begging stages of their journey, they may want to visit your 'About Us' page and your Services pages. 
If they are ready to buy, they will head to your contact page or complete a request for more information or a quote.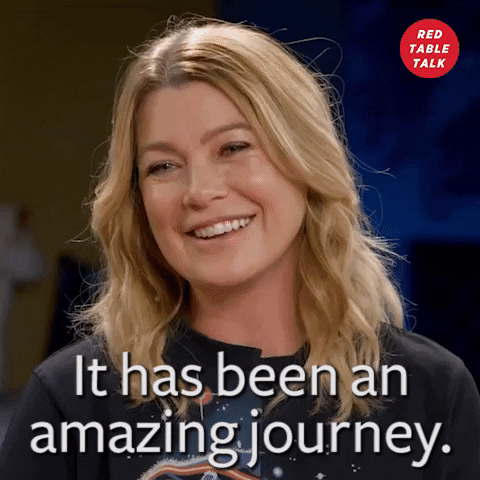 MYTH 13 – I can get by with a $10/month hosting plan.
Using a cheap hosting plan is fine for those who don't require special features and are prepared to update their plugins and keep their website backed up.
But suppose your website is critical for your marketing and sales efforts, and something breaks. In my experience, the cheaper hosts have first-level support that typically cannot help without a long wait and multiple trial and error. This can take hours and sometimes days.
Do you have that amount of time?
In that case, you might not be prepared to manage it, and you will need a professional and full-service website hosting and maintenance system.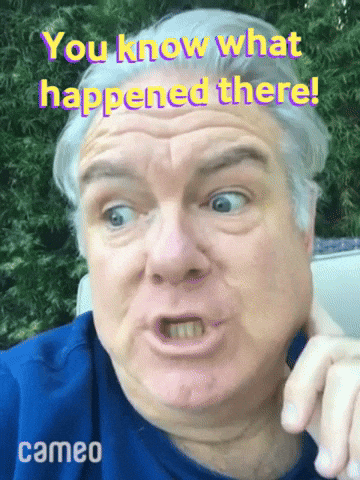 MYTH 14 – My website does not need to be responsive.
Sometimes I hear customers who have older websites that you can view on a mobile device but are not responsive. They believe that since it looks like what you would see on a desktop that it works.
Having a responsive website is essential. A responsive website must be collapsible and expand according to the device your prospect is viewing it on. It will work on mobile, desktops, laptops, and notebooks without users having to perform a lot of zooming and searching for the sections they need to get to.
Open your website on all of these types of devices. If your website is genuinely responsive, you can read your entire website without having to pinch and zoom in.  Your images, menus, and resolution should switch automatically to provide a seamless user experience. Read more about responsive website design.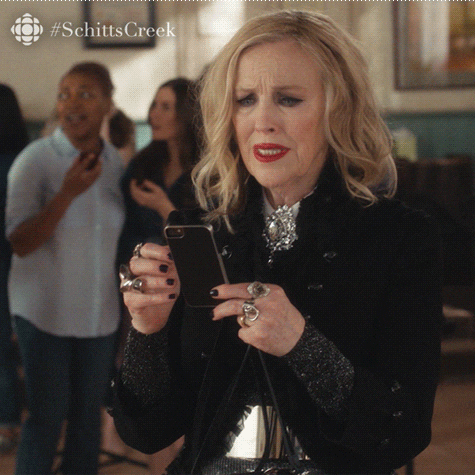 MYTH 15 – My website should be designed as uniquely as possible.
This myth is a tough one to explain. Yes, every website should be branded individually and reflect your business as unique as possible.
But, when you think your website should be so unique, it interferes with the basic user interface. That is a problem.
Comfort and familiarity is a good things when it comes to your website. If you want to put your menu on the bottom left of your website, you can. But if users have to spend more than a second to understand where your navigation sits, you will lose that familiarity, and users will get frustrated. That could cost you a sale.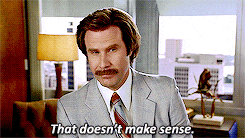 MYTH 16 – They'll read my website
Actually, you probably didn't even read the first 2 or 3 lines of this blog before you started scanning the initial list before deciding whether you'll read this. Did you know that only 23% of your website's content is actually read? Yeah, I knew it was small, but that small? As I mentioned in #1, the web is cluttered and busy. With millions of pages online, people are forced to filter what they read. This means they consume only what is relevant to them. The bottom line is no one will read your great offer on your stunning landing page if it isn't relevant. And, it can't convert if people don't read it.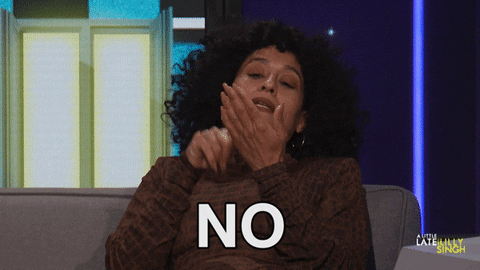 Myth 17: The more stuff on the site, the better!
Moving objects, scrolling blog posts, and fading images will surely make a website better, right? Honestly, customers want simplicity. They want quick, instant, without a lot of fuss. Not that you don't want something that catches the eye. Just don't overdue it.
MYTH 18: You only need Facebook pages to market your business.
Many folks think that just having a Facebook page or advertising only on Facebook, Twitter, Pinterest, and LinkedIn is all you need. I'll agree that it is free, I guess. Set aside the hours you'll need to spend engaging with your 'Fans' or the money spent on advertising. Is it really free? Also, you cannot discount the need for a website or a place on the internet over which you have complete control.
Final Thoughts
When starting your web design journey, remember your target audience and where they are in their decision-making or customer journey. Working with a professional web designer can help you from making these mistakes.
Keeping up with trends, studying user interface and intent, and avoiding bad decisions in an ever-evolving web design industry is no small feat. But with a keen eye and a mindful approach, you can create an effective, attractive, and successful website in no time.
If you need help with your website's lead generation and design and want to ensure it's accessible as well, get in touch with us today. We can help you develop a plan for your website that ensures a seamless user experience, incorporates the best web design practices, and is accessible so everyone can enjoy what you have to offer.